Camp I Am Me Wrap Up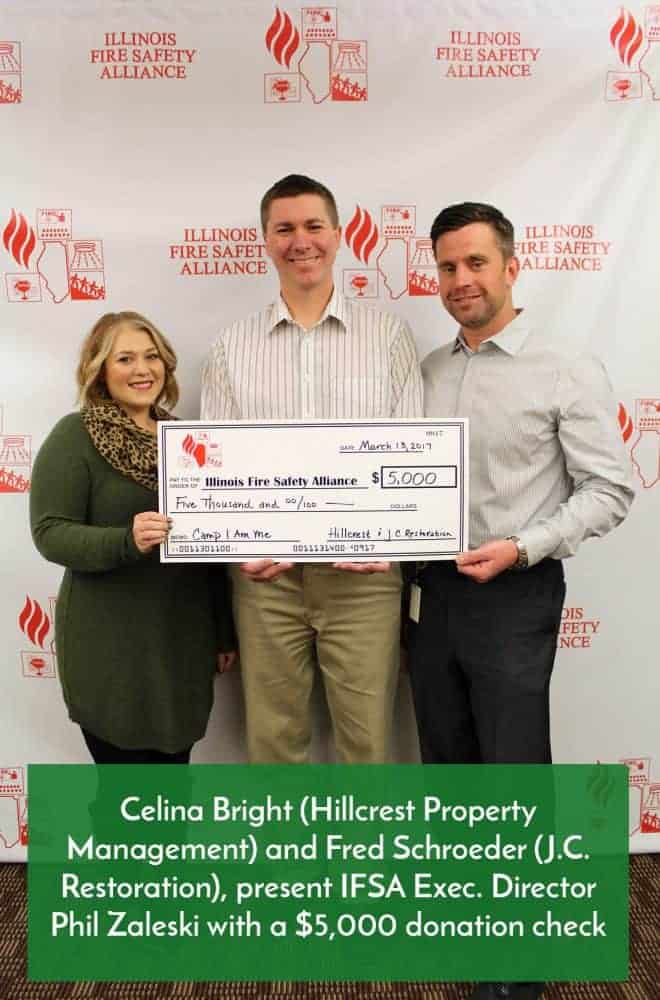 Our #HillcrestSupports campaign took on a two month fundraising effort for Camp I Am Me. Read how much we were able to raise thanks to our awesome employees and vendors and check out some of the fun we had along the way!

You may remember back in December, for our Hillcrest Supports Campaign, we teamed up with J.C. Restoration to help raise money for Camp I Am Me, a camp for young burn survivors coordinated by the Illinois Fire Safety Alliance (IFSA). Our fundraising goal was set at $2,500, since that is the amount needed to send one child to camp – all expenses paid – this summer. We came up with several ways to raise money during December and January for this amazing cause – including "Flooding The Hydrant" – through J.C. Restoration's partnership with 1-800-BOARDUP and their very own former Chicago fire-fighter, we proudly hosted the J.C. Restoration traveling hydrant at our office.
The hydrant definitely helped us raise awareness for this amazing cause – "Bucks for Burn" which is J.C. Restoration's fundraising effort for Camp I Am Me. Throughout December and January, we had several staff members donate their hard-earned money, and trusted vendors came by and presented us with generous checks. (Thank you!)
The fundraising campaign came to a spirited finish at the end of January with Hillcrest / JCR Spirit Week. Throughout the whole week, we encouraged our office staff members to dress up – old-school Homecoming Week style – and pay to play. All employees had a great time donning their favorite color from head-to-toe, sporting crazy hair styles, and playing the ultimate fantasy of dressing up as their favorite superhero or villain. Only thing was – in order to participate, a minimum donation per day was requested. For more photo evidence of these enthusiastic good sports, visit our social media pages!
Needless to say, we are so happy to report, that after our various fundraising efforts throughout December and January, Hillcrest Management and J.C. Restoration, with the help of our owners, employees, customers, and vendor partners, greatly surpassed the $2,500 goal, and raised enough money to send not one, but TWO kids to Camp I Am Me this summer! A grand total of $5,000 was presented to the Illinois Fire Safety Alliance (IFSA), proudly from all involved.
Thank you, thank you, thank you, from the bottom of our hearts, to all that participated in this Hillcrest Supports Campaign. This means more than you know to the two children that get to attend camp this summer.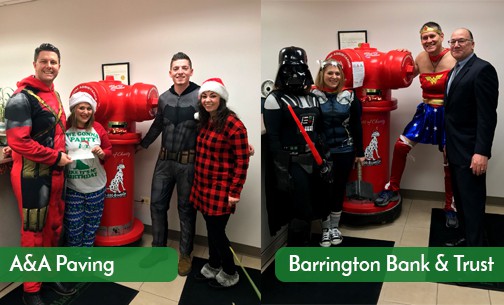 A big thank you to our vendors who contributed to this great cause:
J.C. Restoration
Barrington Bank & Trust
A&A Paving
For more information about Camp I Am Me, please visit https://www.ifsa.org/programs/camp