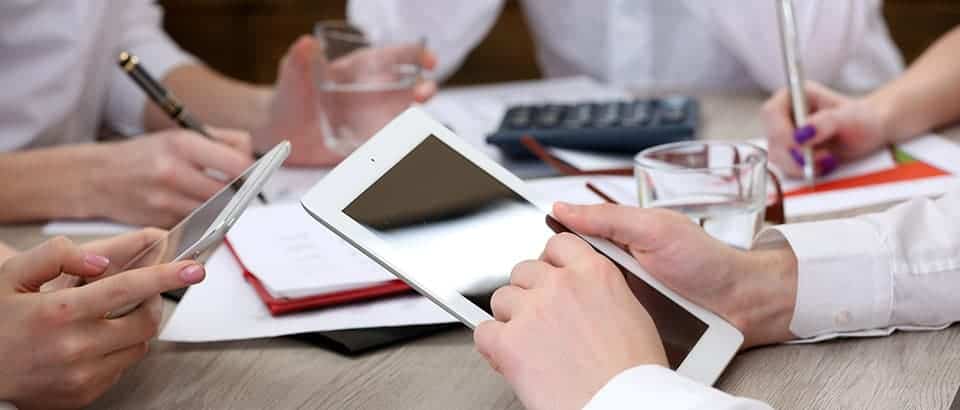 Hillcrest Property Management will set up a management program that fits your Association's needs. Below are brief overviews of the services provided by our company.
Interested in learning more? Fill out a Management Request Proposal today.
A Team You Can Trust
Hillcrest Property Management has adopted a team management approach for every client. When an Association joins Hillcrest's team of property management specialists, they're assigned a three person team: a Property Manager, a Property Assistant, and a Bookkeeper. This structure provides your Association with a readily available representative at all times and provides unity among our management services. Although each team member has their own delegated duties, they work closely together to stay informed on Association matters.
---
Licensed Property Managers
Our Licensed Property Managers are dedicated to the satisfaction of the Associations they manage. They receive comprehensive training and have solid experience in the industry to help them with innovative and responsive planning for all of your Associations needs. The Property Manager assigned to your Association will act as a liaison for the Board of Directors, provide guidance for project needs and help with other various tasks to help you remain stress-free. Property Managers, and sometimes our Property Inspections Services department, perform building inspections to be proactive about the maintenance needs of an Association.
---
Property Assistants
To help assist the Property Manager, we have a department of experienced Property Assistants that are available Monday through Friday, 9:00am to 5:00pm. They utilize top of the line management software to assist in accurate record keeping for homeowners including census and parking information, call logs and other pertinent information.
---
Bookkeepers
When it comes to finances, we want you to rest assured we can take care of them for you. Our bookkeepers handle the accounts receivable and payable, monthly financial reports, billing statements and closing letters for the sale of a Unit.
---
Administrative Services
At the administrative level, we offer a variety of day to day operational services that help your Association run smoothly. Through the management software we utilize, we document inquiries from homeowners that may be used for later reference, prepare and document violation notices, and stay up to date with current homeowner information. Through our software we can also prepare Association related correspondence to an individual homeowner or the entire property.
Our administrative services also include the preparation of forms and reporting methods for the Board, processing and documenting resales according to Association standards and maintaining governing documents among other necessary administrative duties.
---
Maintenance Management Services
Hillcrest is committed to maintaining the integrity of your community. Our team will develop and administer preventive maintenance programs and inspect the common elements of your association. They will then report any maintenance needs directly to our Client Care department who issues work orders to the appropriate vendors. When the need arises, we will assist in securing qualified contractors and solicit bids for maintenance, capital repairs and the unfortunate unexpected repairs. Along with obtaining the bids, we will review them with the board and schedule the necessary work after the Board chooses a contractor.
---
Financial Services
Our Financial Management & Reporting services are designed around the needs of the Association. Through our experiences, we have recognized a major concern for most Associations is the ability to preserve their financial stability. Empathetic to this need, we offer extensive financial services to fit your needs. Hillcrest offers budget preparation, comprehensive monthly financial reporting and a number of convenient payment options.
Our budgets are prepared to help your Association with not only their short and long-term needs, but also to plan for unanticipated financial complications. Although unexpected financial disbursements may occur, we will always keep you informed.
We also provide monthly financial reporting customized to our clients needs. We are here to help take the burden off of the Board, and one way we achieve this besides helping manage finances, is to keep the Board in the know of expenditures. The Board can review all financial information monthly and discuss it with their management team to keep an open line of communication.
---